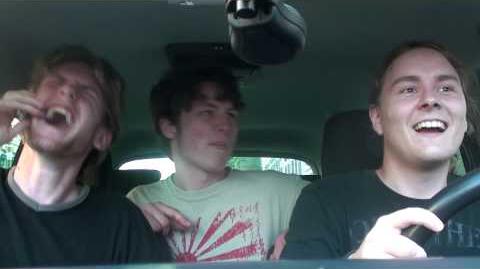 It's either so awesome it's stupid, or so stupid it's awesome.
Since it was too dangerous to do this while driving, the team parked the car and went fully bananas. Only a few seconds of the clip were actually used in the video.
This is probably the second quickest-produced Jan and Arjen Sjo video (after Fight Scene Fail, arguably). Editing was done in a few minutes.
and last but not least