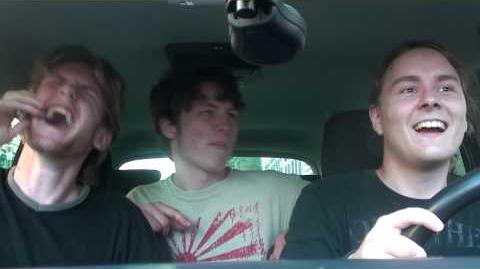 It's either so awesome it's stupid, or so stupid it's awesome.
Since it was too dangerous to do this while driving, the team parked the car and went fully bananas. Only a few seconds of the clip were actually used in the video.
This is probably the second quickest-produced Jan and Arjen Sjo video (after Fight Scene Fail, arguably). Editing was done in a few minutes.
and last but not least
Ad blocker interference detected!
Wikia is a free-to-use site that makes money from advertising. We have a modified experience for viewers using ad blockers

Wikia is not accessible if you've made further modifications. Remove the custom ad blocker rule(s) and the page will load as expected.