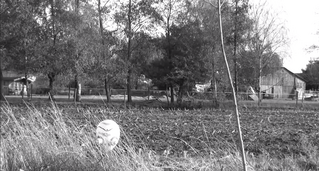 The Unknown alien lifeform is an unknown alien lifeform from the halloween video Past Events Such As These. Much is unknown about the unknown alien lifeform.
He crashed down on the house of the Farmer's neighbour, destroying it completely. The disapearing of the neighbour alarms the authorities. They sent Detective Killjoy and C.I. Sergeant Anderson to investigate.
The Unknown alien lifeform is played by both Arjen and Sjo.
Unknown things:
Edit
Home planet
Name
Political viewpoints
Sexual orientations
Intentions with the human race
Favorite colours
Pets
Family
Known things:
Edit
He is here!