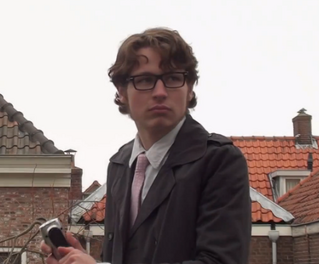 The Commissioner is the awarded head of the local policeforce in the Captain Earwax series. His real name is still a mystery. He comunicates with the Captain via an Earwax signal which is surprisingly hard to see. If the Captain doesn't respond he just calls him on the phone. The captain has a habbit of sneaking up behind him which has made him very jumpy. This character is played by Sjo.
Appearances
Edit
In the first captain Earwax video he calls the Captain on the phone to tell him that Doctor Villain is on the loose.

In the fourth Captain Earwax video the Commissioner stand on the roof with the Earwax signal trying to reach the Captain. Later in the hospital he tries to brief him on the mad bomber situation. But of course the Captian just ignores him.
In the fifth Captain Earwax episode the Commissioner is about to take a shower when he finds the Captain in his bathroom.