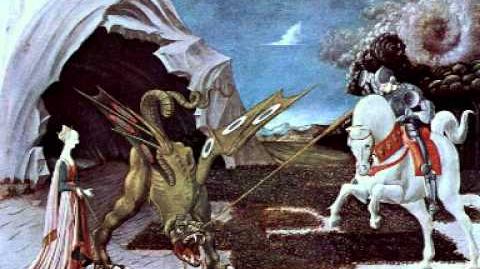 This time we play the introductory adventure "The Dungeon of Akban", using the Swords & Wizardry Quick Start rules. Beware of spoilers!
You can download the WHOLE ENTIRE GAME for free
here
or the Quick Start
here
.
The picture we used is
Saint George and the Dragon
by Paolo Uccello dating from around 1470.