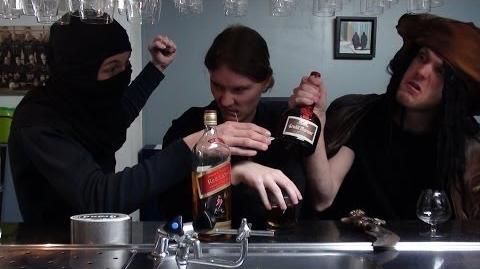 Today our beloved
World Government Organisation
is lead by the Badass Punk Motherfucker, the Ninja and the Pirate. But little is known about the events that brought back this feudal system of absolute monarchy. The Middle of History takes you back to those faithful days filled with unprecedented levels of chaos and destruction. Acompanied by their top specialists The Middle of History will shed a light on the events that shook the very foundations of this world.
Starring:
Edit
Jan: B.P.M. & Professor Desmond Bagg
Arjen: Pirate & Kusokubi Sensei
Sjo: Ninja, Bob the Spy & Professor Alexander Hole
And last but not least Caleb: Eyewitness
Ad blocker interference detected!
Wikia is a free-to-use site that makes money from advertising. We have a modified experience for viewers using ad blockers

Wikia is not accessible if you've made further modifications. Remove the custom ad blocker rule(s) and the page will load as expected.