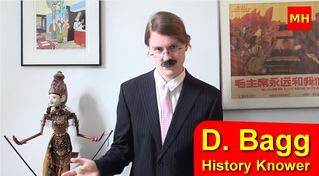 Professor Desmond Obadiah Bagg Is the alround history specialist in the world of the Jan and Arjen Sjo. He is a professor at the local University and his specialties are World Civilation, American History, and contemporary history. He is the writer, co-producer and star of the "The Middle of Histroy" series. Proffesor A. Hole is his colleague and personal friend. His connections to The Proffesor are unknown. This character is played by Jan.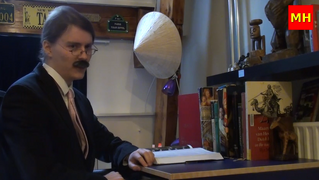 Curriculum vitae
Edit
The Middle of Histroy (writer and co-producer)
Winner of 4 A.H.A. Awards
Cooking with ancient Greece (cooking show)
Professor of history at the local university
Second place at the World Beard and Moustache Championships
Can hold his breath for 1:59:32 minutes

Ad blocker interference detected!
Wikia is a free-to-use site that makes money from advertising. We have a modified experience for viewers using ad blockers

Wikia is not accessible if you've made further modifications. Remove the custom ad blocker rule(s) and the page will load as expected.