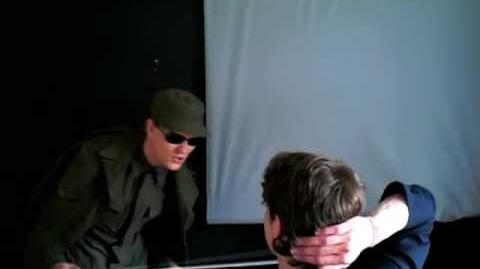 Jan
,
Arjen
and
Sjo
's first
Bob the Spy
video in the series.This movie started as a Flash animation made by Arjen and Jan in highschool. This remake contains several scenes cut from the original.
Starring.
Edit
The time is 1964 and America is in chaos. A level 10 communist alert is in order. Them commies must be planning to attack the free world. Intel indicates that the U.S.S.R. is making weapons of mass destruction codenamed B.O.B. Though the secret service knows nothing further we have to investigate. There's only one man who can save America and he has a British accent. Also we're out of coffee.
Ad blocker interference detected!
Wikia is a free-to-use site that makes money from advertising. We have a modified experience for viewers using ad blockers

Wikia is not accessible if you've made further modifications. Remove the custom ad blocker rule(s) and the page will load as expected.